TALLADEGA — The Great Tornado Marching Band of Talladega College traveled to New Orleans on Thursday as a participant in the Mardi Gras festivities.
Mardi Gras, or "Fat Tuesday," is the last day of the Carnival season as it always falls the day before Ash Wednesday, the first day of Lent.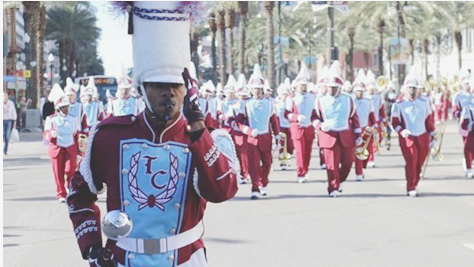 While the Talladega College Marching Band will be marching in several parades, it will also will be marching in the Krewe of Endymion, which routes into the Superdome.
The Krewe of Endymion is one of the three Super Krewes. Super Krewes are defined by their stunning use of visuals and floats laced with brand new technology and celebrity grand marshals.
Having recently returned from performing in the Inaugural Parade of President Donald Trump, students of the marching band are excited about being on the road again doing what they love to do, which is to play music and perform.