FROM STAFF REPORTS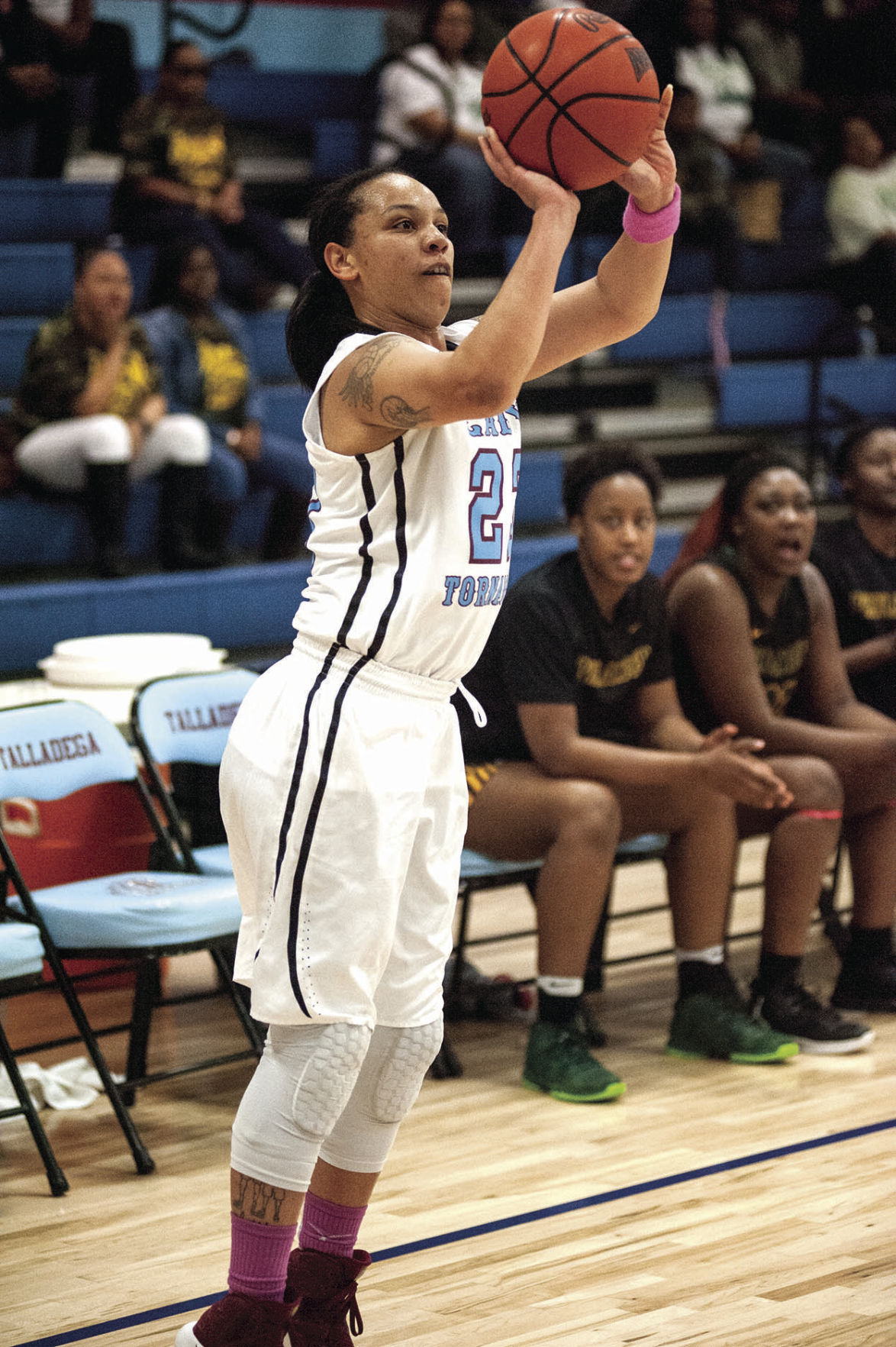 The Talladega College women's basketball team fell to No. 3-seeded Campbellsville (Kentucky) 84-75 in the first round of the 2017 NAIA Division Women's Basketball National Championship presented by Wells Fargo on Wednesday afternoon.
The teams traded baskets and leads over the first few minutes.
A 6-0 Campbellsville run built a 14-7 Tiger lead midway through the first quarter, but TC fought its way back into the game.
Tasheba Henry, who scored a game-high 35 points, hit a 3-pointer that ignited a 13-0 run that continued into the second quarter. The Lady Tornadoes led 27-26 midway through the period.
Campbellsville's Jordan Doram's basket after a turnover gave the Lady Tigers a lead they would not lose. It was the beginning of three second-quarter runs, including a 10-2 spurt to close the first half.
Campbellsville turned a nine-point halftime lead into a 12-point advantage at the 1:52 mark of the third quarter — the largest lead of the game by either team.
TC tried to make a dent in the Tiger advantage, but could get no closer than six points.
Madison Stewart led Campbellsville with 17 points, followed by Emily Fox with 15. Fox nearly matched her season average in the first half on the strength of going 4 of 5 from 3-point range.
The Tornadoes close their season at 22-10.